In Need of Anti-Viral Cleaning?
New Company Brochure
Please click below to read Cleaning Scotland's new brochure
Health and Safety Training Increases
As Cleaning Scotland's sales increase yet again and with the company's commitment to the
 ISO 18001 accreditation (Occupational Health and Safety Management), the annual spend on training is increasing dramatically.
Cleaning Scotland's commitment to ensuring health and safety is paramount:
Our number one priority is the safekeeping of all our staff, clients and customers by reducing the number of accidents in the workplace
We want meet our health and safety obligations and help to minimise risks
Enhanced reputation as a health and safety conscious organisation.
Reduce risk of potential litigation cases,
Create improved productivity of the workforce as potential for absenteeism and sickness is reduced.
By conducting rigorous risk and hazard assessments customers are reassured that services are delivered within legal requirements.
Peace of mind that staff are employed by a company that promotes health and safety in the workplace
Encourages the use of audits to measure the success of our ongoing efforts, to learn from these audits and implement an ongoing plan of improvement
Some of the practical undertakings that Cleaning Scotland performs on a regular basis
Health and safety induction
Maintenance of a site pack in every unit
Manual handling training
Regular testing of our disaster recovery plan including fire alarm test record
Accident/incident reporting
Toolbox talks
Risk assessments for all method statements and COSHH risk assessments
Annual DSE Risk Assessment Record
Other training in the company also continues including:
First aid
Team leading
Mental health issues
Level 2 principles of cleaning
Our commitment to health and safety continues
Grease is the word……………..and we can shift it.
Cleaning Scotland is pleased to offer a new service to our clients – kitchen canopy and extract systems cleaning. With staff trained in accordance with TR9 Kitchen Hygiene guidelines, we will ensure that your kitchen canopies are kept clean, reducing the build-up of grease, improving the efficiency of your extract systems and minimising the likelihood of fire.  As members of the National Association of Air Duct Cleaners we work to BS15780 which provides a standard that the work is certified and recorded. We are fully insured and an affiliate member of the Building Engineering Services Association.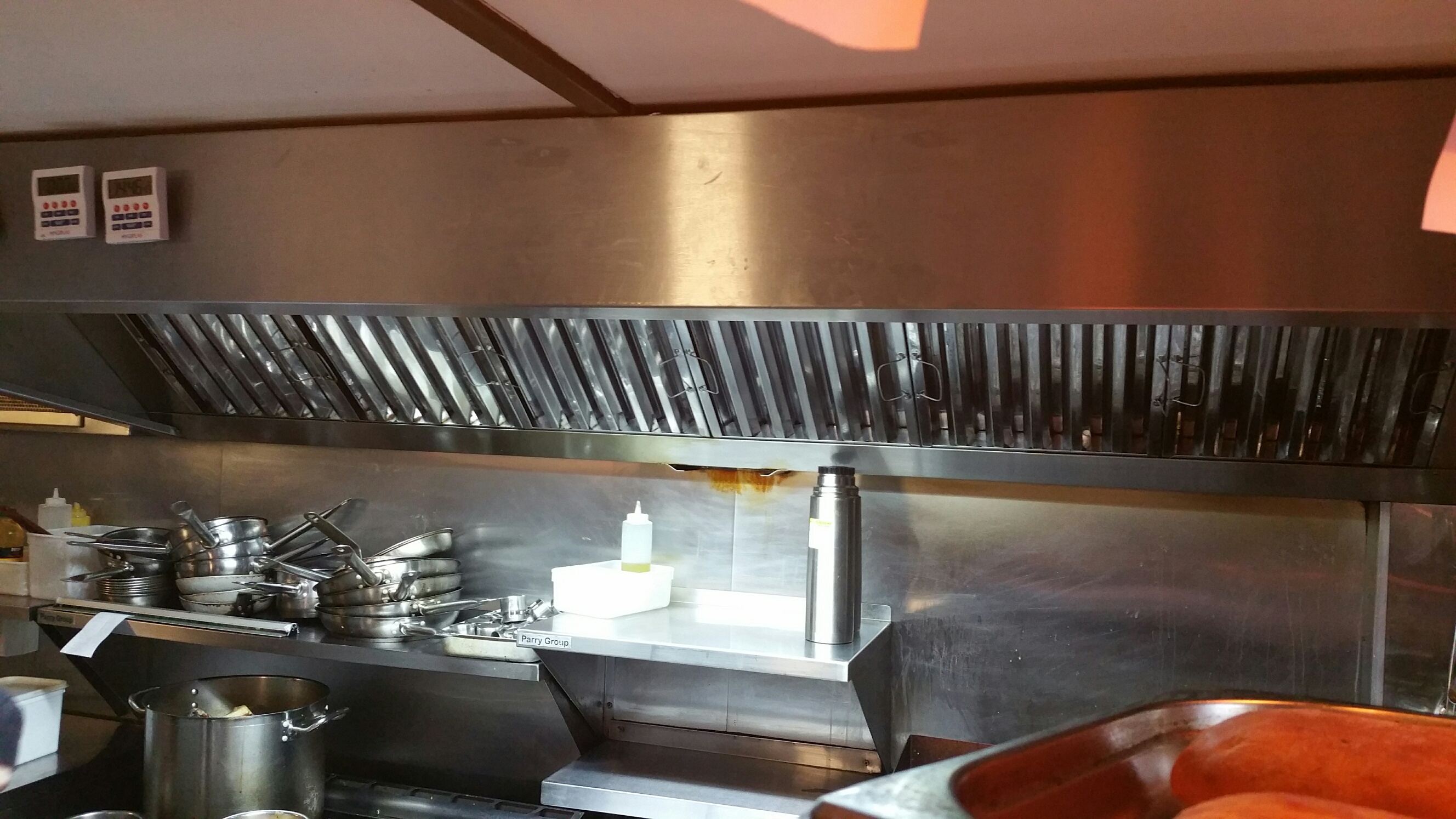 EXPANSION CONTINUES
Cleaning Scotland's expansion in Glasgow continues with new clients O'Neills in The Merchant City, The Hall in the ever popular Sauchiehall Street neck of the woods, and the Rotunda Group properties on Clydeside. Our presence in Auld Reekie is growing too with The Herringbone bar & restaurant in Goldenacre (almost a James Bond title) and Revolution in the heart of Edinburgh's Old Town joining the number of businesses trusting Cleaning Scotland to provide them with sparkling service.
More Flexibility for Flexspace
Flexspace, the UK's leading providers of flexible offices, workshops, industrial and self storage spaces is the latest organisation to take advantage of Cleaning Scotland top's class bespoke services. Flexspace operates from Kirkcaldy to Brighton with a portfolio that offers a wide range of unique commercial locations to rent.
Cleaning Scotland's operations director Scott Coogans said
"We are delighted to be awarded this cleaning contract from such a prestigious organisation as Flexspace and we am looking forward to working closely with Roseanne and her team "
TOP AWARD FOR CLEANING SCOTLAND
Cleaning Scotland is delighted to announce that they have won the Best Team in Business award at the inaugural Scottish SME Business Awards.
The event, held in the Crowne Plaza Hotel in Glasgow, celebrated the breadth of talent that SME businesses have in Scotland.
Finalists in the section included companies from across the country and the award is in recognition of the hardworking efforts of the Cleaning Scotland team.Well done to all involved

ISO SUCCESS AGAIN FOR CLEANING SCOTLAND
Cleaning Scotland Ltd has successfully achieved ISO 9001, ISO 14001 and ISO 18001 accreditation for the fourth year running. ISO 9001:2015 is a quality standard which help show that Cleaning Scotland offers consistency, efficiency and quality of service in all areas of the company.
ISO 14001:2015 sets out the criteria for an environmental management system, providing a framework that the company follows to set up an effective environmental management system. We care about the environment and aim to consider all environmental issues throughout all our operations
OHSAS 18001, Occupational Health and Safety Assessment Series is an internationally applied British Standard for occupational health and safety management systems. Cleaning Scotland puts health and safety at the core of everything we do and this accreditation helps us  put in place the policies, procedures and controls needed for us to achieve the best possible working conditions and workplace health and safety.
GREAT NEW PREMISES FOR CLEANING SCOTLAND
Group Scotland (Security Scotland, Cleaning Scotland and 1st Corporate Security) have moved in to fabulous new premises in the east end of Glasgow.
We have taken over the 1st floor of David Dale House in Broad Street in early March.
The suite includes three distinct offices, a training room, a meeting room and kitchen/ break room along with a huge storage facility on the ground floor.
The facilities allow us to have more training in our bespoke training room and store larger amounts of equipment and chemicals in order to even more quickly supply our clients.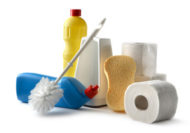 Janitorial supplies division now offers wider range
Cleaning Scotland's janitorial supplies division now offers you an even wider range of materials and equipment.
The division grew out of our requirement to source high-quality supplies at the right price, in order to provide our clients with the best service at a reasonable cost.
Now we can pass those competitive prices on to you.
Director Eddie Tobin says: "We know exactly what we need to do the job, and that means when you buy from us, you can be confident you'll get what you need too."